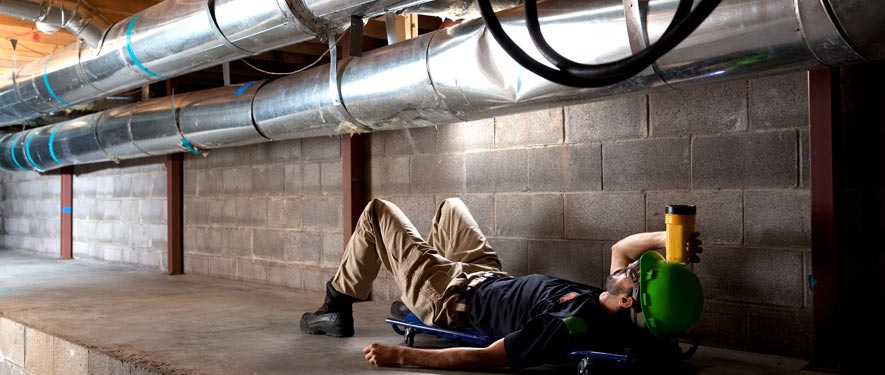 Air Ducts and HVAC Cleaning
Whether it is your Hutchins home or your Cedar Hill or Dallas business, many people overlook their HVAC systems and ductwork as being cleaner or more efficient than it is. With proper maintenance happening every few years, including cleaning of both the ducts and the HVAC appliance itself, the entire system works more efficiently, which can save you money on the cost of heating and cooling the property. Not only this, but a cleaner air duct network spreads fewer germs, bacteria, dust, debris, allergens, and other potential contaminants throughout your home or business, which can help to improve the quality of the air you breathe.
Our IICRC-Certified technicians are members of the North American Duct Cleaners Association, which has allowed us access to training and education to clean and maintain components of your HVAC system that uncertified "cleaners" cannot safely do. From improving the efficiency of the system through improving the quality of the air in your home or office, you can count on our air duct specialists at SERVPRO of Southeast Dallas County.
However, duct cleaning is not always necessary. We will make recommendations about the best way to address any indoor air quality concerns. This can save you money and provide peace of mind on the health of your system.
The benefits of servicing your HVAC unit include:
Helps to restore peak energy efficiency.
May help to eliminate offensive odors.
Helps reduce the potential for mold growth.
For more information on HVAC and air duct cleaning, call us today, (972) 227-0800.